Realism is one of the most popular genres when it comes to street art, although some may find it less creative and authentic since it relies a lot on references to create. Well, I got to say that this is really up to the artist to try to do something new and wild like Mr Dheo. Coming from a classic graffiti background, Mr Dheo don't settle on doing the basics and know how to mix the old and the new on his paintings. In this interview we had the pleasure to know more about this portuguese artist, hope you enjoy it.
You can reach Mr Dheo on the following links:
1) First of all I would like to thank you for doing this interview, it's an honor for us to present more about you to our readers. I would like to start asking you about when your interest for illustration and graffiti art started?
Thank you for your interest in knowing more about my work, it's also an honor for me to talk with you. I got my first real contact with graffiti in 1999 when I began listening to Hip Hop and started to do sketches straight away. In 2000 I did a couple of pieces on the street and in 2001 I became really active. Never stopped since then.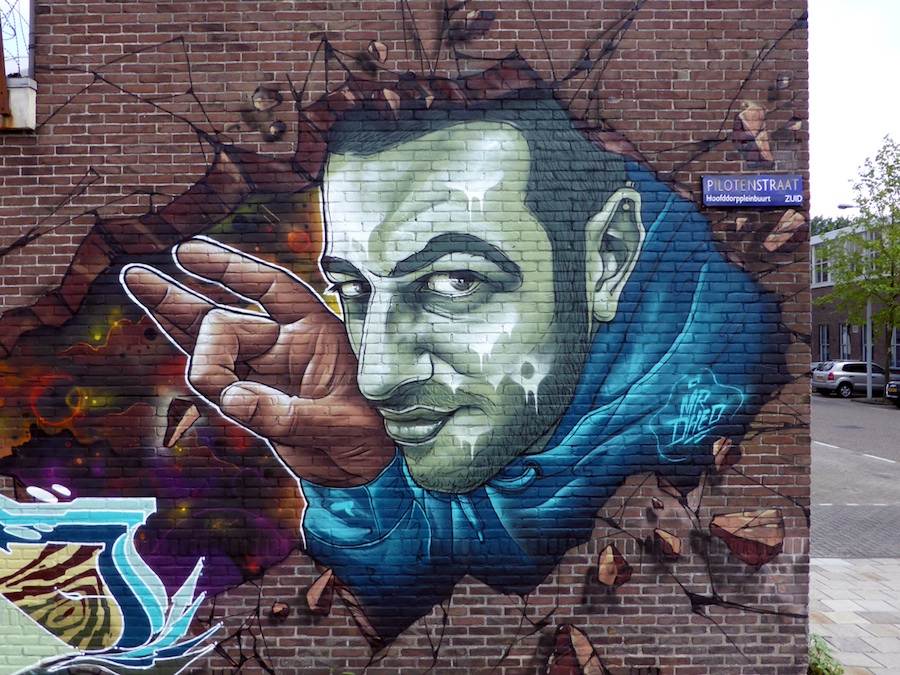 2) Which artists do you use as reference?
I honestly don't think I have references that influence my style directly, but references that make me realize I need to improve a lot and do more and more to feel part of the game. Graffiti and street art in general is evolving in such a high speed that it's quite easy to stay behind if you relax too much. It just never stops and there's so many good artists doing amazing things out there. So it wouldn't be fair to name just some, there are hundreds of incredible guys creating outstanding artworks everywhere.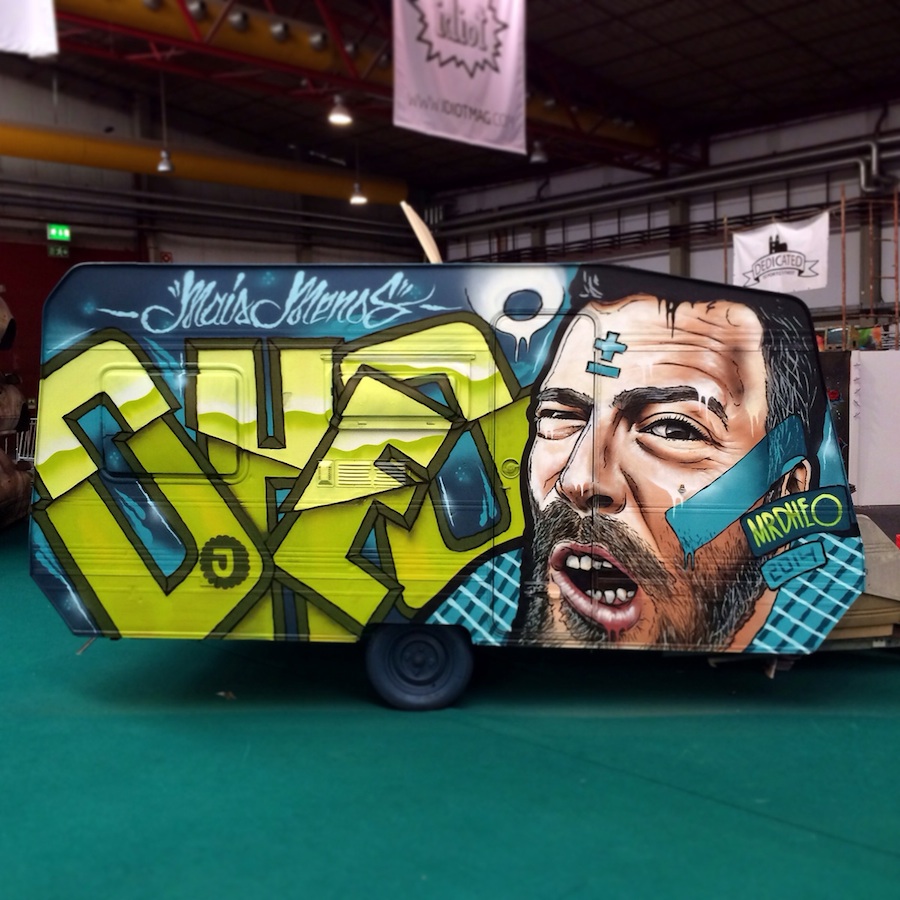 3) Your style is quite influenced by photography / realism. How did you develop this style and how would you describe it?
One of my goals since I started was to be as most versatile as possible. So I always did pretty much everything, illegal and legal, from styles to characters. Around 2005 I felt I wasn't having much fun doing my own characters anymore and I needed a boost as I was geting relaxed towards my work. Photorealism was - and still is to me - the most difficult thing to do with spraycans so I gave it a try. I wasn't really happy with the result but at the same time I felt that by practicing I could find out my own way to do it. And the fact that it was a challenge everytime really kept me going. I wasn't relaxed anymore, things weren't "easy" anymore, I had to prove to myself that I could do it. So even today it's a challenge, it keeps being hard, that's why I like it. It allows me to keep improving my technique as I do everything freehand and it allows me to bring another visual impact and strenght to the concepts I explore.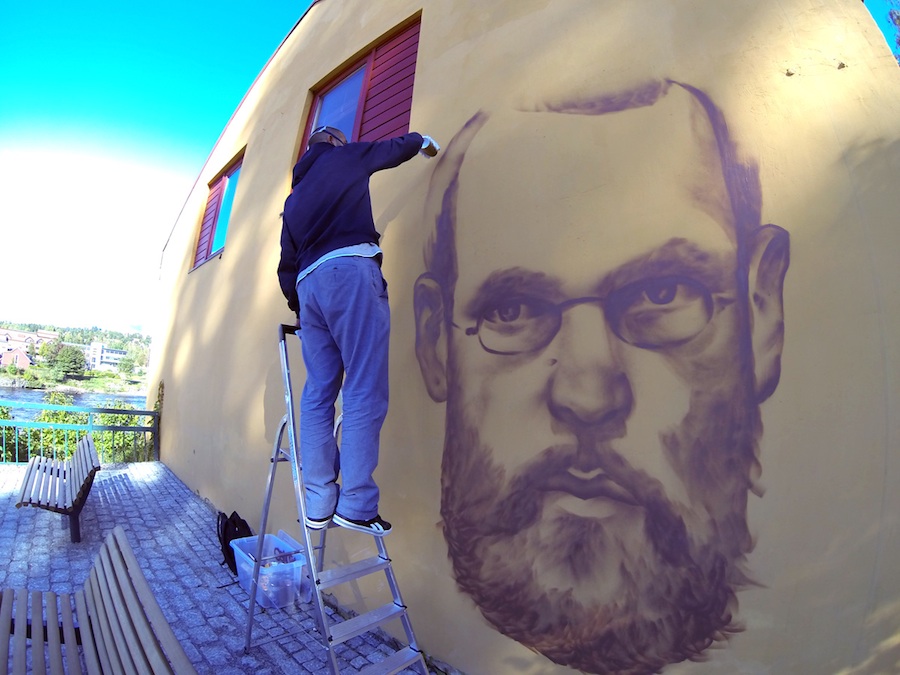 4) Describe us a bit about your creative process while creating a piece
Usually my ideas come from things I experience myself or from the context where I live. The news and the media can be one of the most powerful sources of inspiration especially if you like to explore social messages. With the idea, I concentrate on the best way to work it by looking for the right image, colors, title, etc. I actually never do a preview or anything, I like going to the wall, sketch it straight away and then decide there how I will do the entire composition. That's why I always say that my work is half prepared half improvised.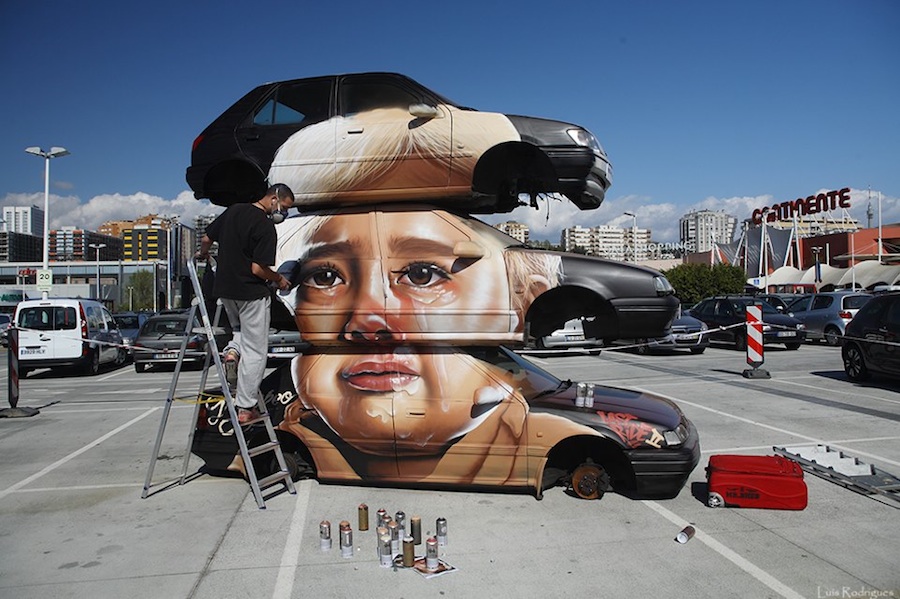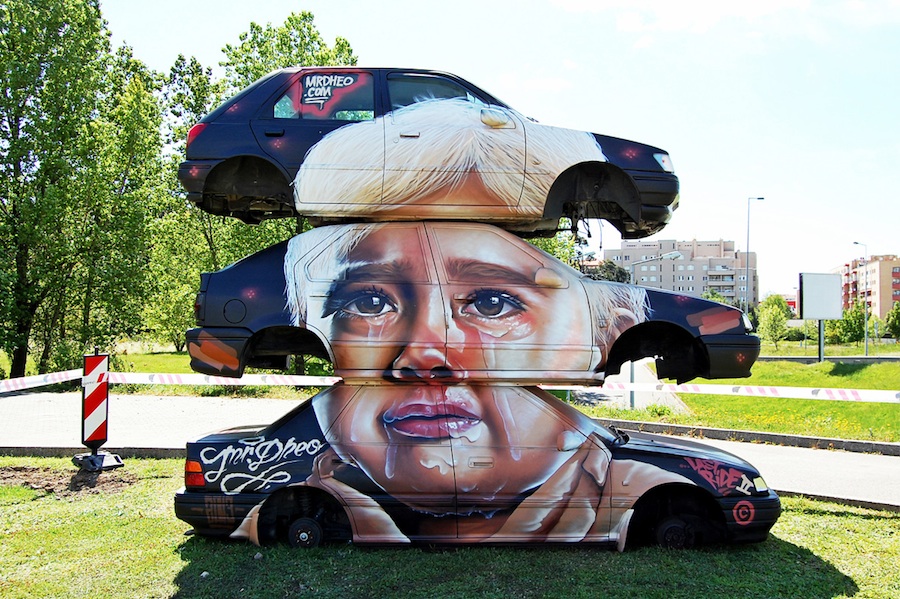 5) It's really hard to make a living as an graffiti artist, tell us more about the hardships and sacrifices you made in order to get this far.
I think graffiti by itself means hardships and sacrifice. You don't start - or at least you shouldn't - by painting legal walls, which obviously is the same as saying that you're constantly taking risks. You are on the street for hours, mostly alone, and pretty much anything can happen to you. I use to say that a kid that starts doing graffiti can only be considered a graffiti writer if he continues to do it with the same intensity after he has to deal with a real problem. I went to court two times at the age of 15 and 16, I spent nights in jail, I got in trouble a lot of times and I kept doing it. These are the hardships. Sacrifices? You will loose hours of sleep, sometimes entire nights, while your friends choose to go to clubs to party and drink. You will spend a lot of money. You will have to face the cold, the rain and you will have to run a lot. You will probably deal with a lot of fines too. But everything pays off if you work hard and these sacrifices will bring you good things in the future. I look back and I'm proud of everything I've done to get this far, although I know that I still have a long way in front of me to get better and better.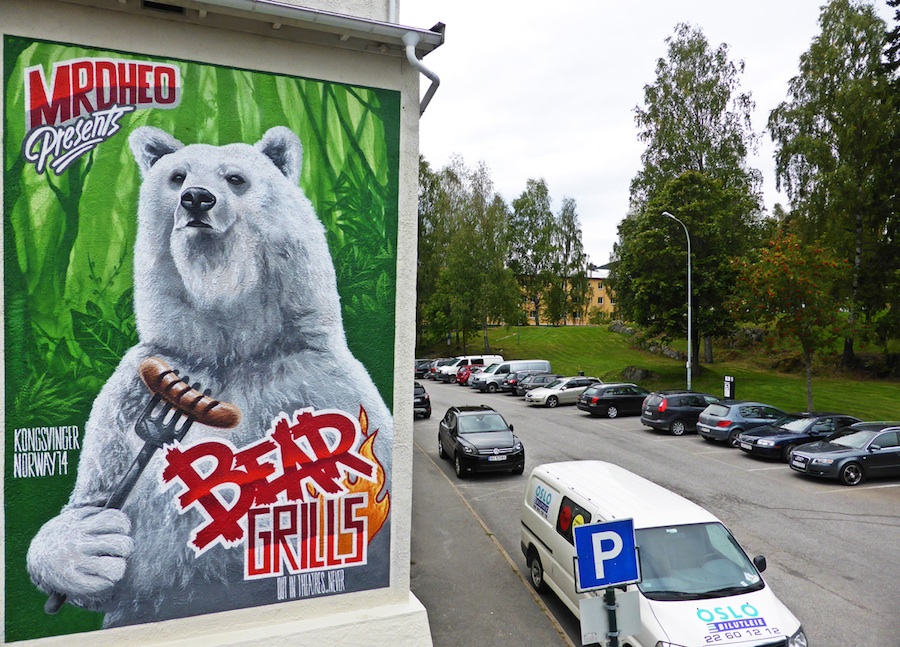 6) How do you describe your daily routine?
I've been travelling and doing so many different projects during the last years that I hardly have time to myself. This is obviously good and something that I'm grateful for, but there's no routine, it's impossible to have one. What I can say is that my routine is usually around my work, no matter if I'm actually painting, preparing a painting or just...thinking about it!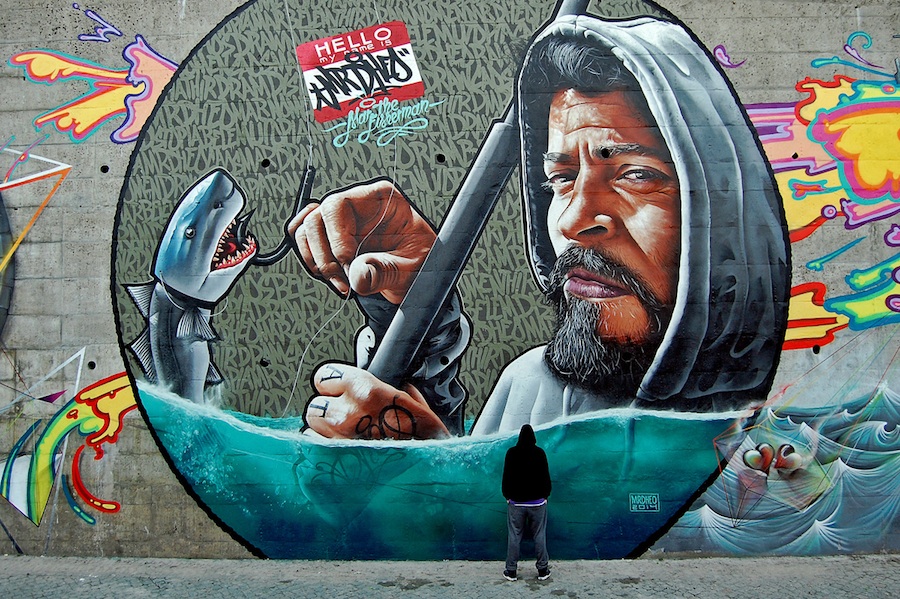 7) Being a multimedia artist, please tell us what's your favorite media to work with? Why?
I don't see myself properly as a multimedia artist. I'll explain: it's a fact that I work alone and do everything related to my career, like designing my own stuff, working on my website, filiming and editing my own videos. But I'm self thaught in every thing that I do and these are areas where there are millions of amazing professionals. It wouldn't be respectful to them if I considered myself a designer or a video maker or whatever. I trully believe that I should try to master one thing only, and that's what I've been working for, which is graffiti. It's just a passion...how do you describe a passion? I just love to do it, I can't find any other explanation for it.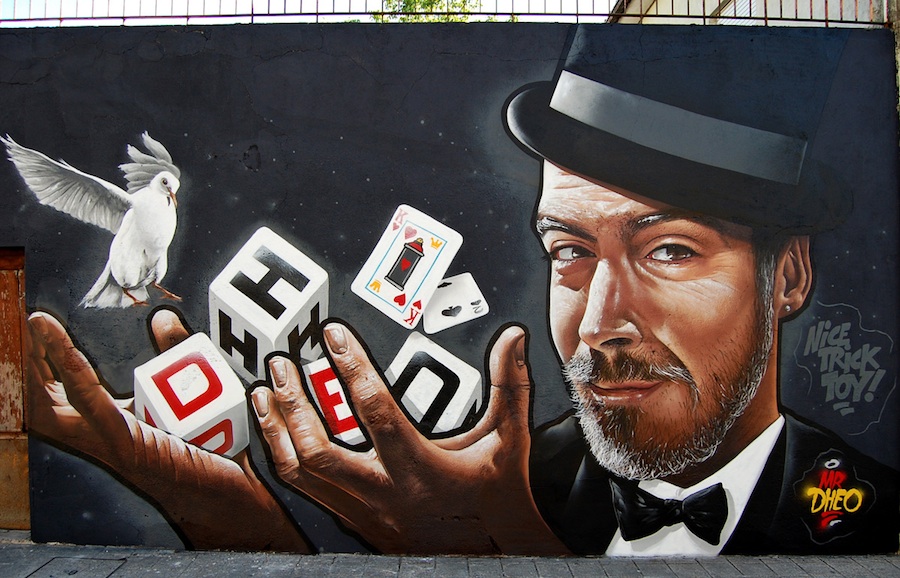 8) Tell us five lessons you believe are really important for every artist.
Dream, believe, fight, work, achieve.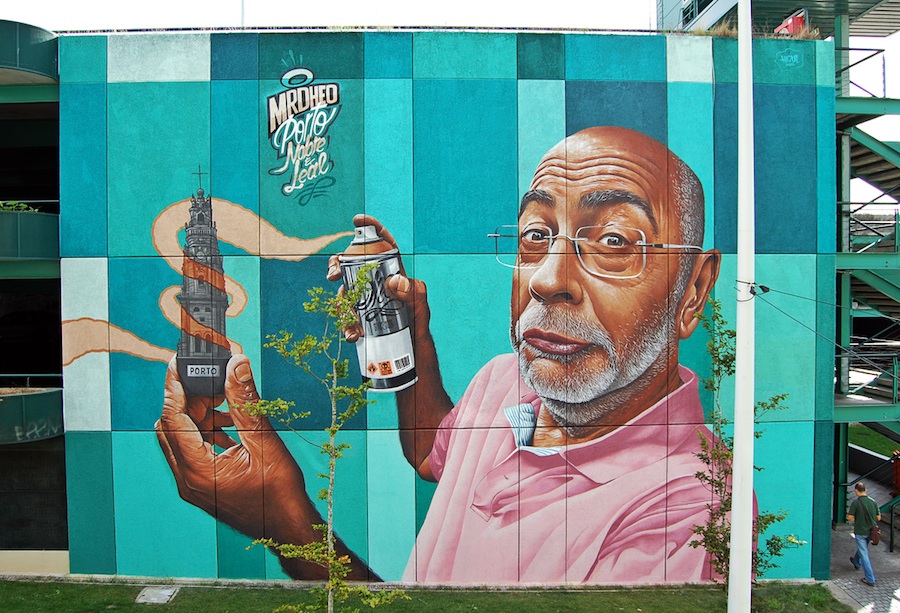 9) Tell us five websites that you like to visit.
I don't have websites that I consult daily, other than my email accounts and my social networks - because it's part of my work - and newspapers. But obviously that graffiti related websites are something that I keep an eye at from time to time.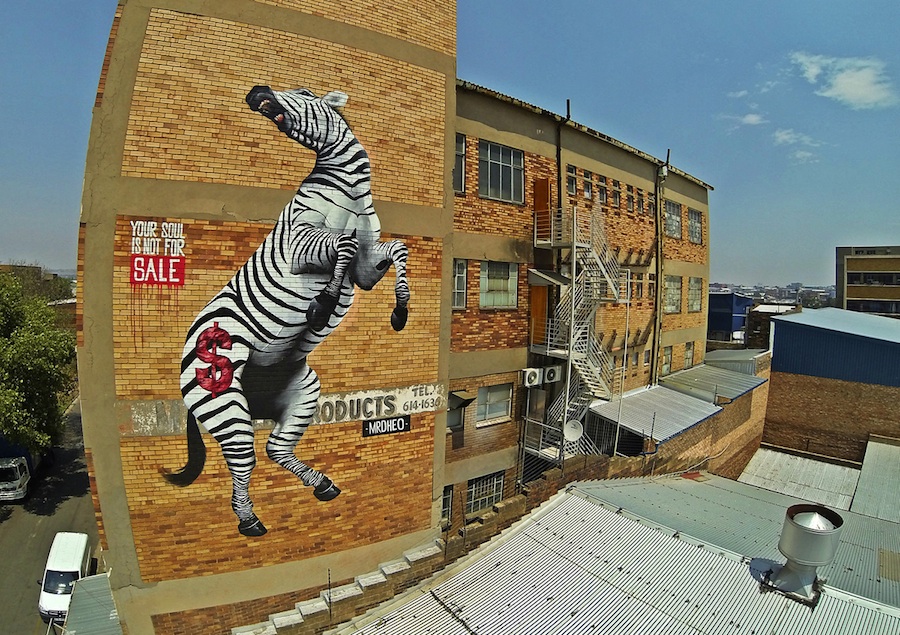 10) Thanks again for your time, please leave a final message for the ones who are starting out on this kind of business.
Don't see it as a business. Do it because you love it. If later that passion becomes a business, keep your principles and do it. But always enjoying it, otherwise it's pointless. Good luck!