It's a great pleasure for us to interview one of the avant garde graffiti artist of the last decade, Pant1 not only is pushing the limits on the streets, but also on his gallery work, making huge experiments on so many medias. Hope you guys enjoy this conversation he had with us, cheers.
You can reach Felipe on the following links:
1) First of all I would like to thank you for doing this interview, it's an honor for us to present more about you to our readers. I would like to start asking you about when your interest for illustration and graffiti art started?
Hello, it's definitely my honour, thanks for having me. I've been seeing your website often for quite a long time and it's a pleasure to be amongst your pages.
As long as I can remember, I've always liked to draw. Then when I was 12 years old I grabbed a spray can and painted my first graffiti piece. After that I've never stopped painting walls for any longer than a week, so it can be said that it hooked me quite a lot, and one thing lead to another, I developed some real interest for art thanks to graffiti.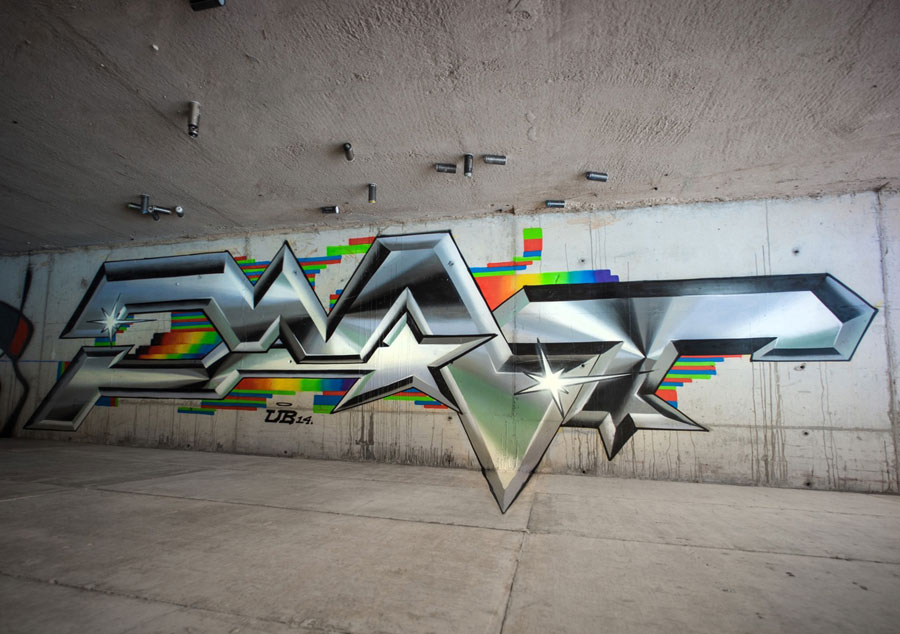 2) Which artists do you use as reference?
I love kinetic art. Cruz-Diez may be my biggest influence, his developments about color are just one of the most amazing discoveries in art to me. Obviously other legends like Soto, Vasarely, or Yturralde, who's from Valencia, where I live, or Julio Le Parc, from Argentina, where I was born. But I also enjoy a lot contemporary artists like Jonathan Zawada, Rafaël Rozendaal, Sam Songailo, Peter Kogler, Ryoji Ikeda, and many others...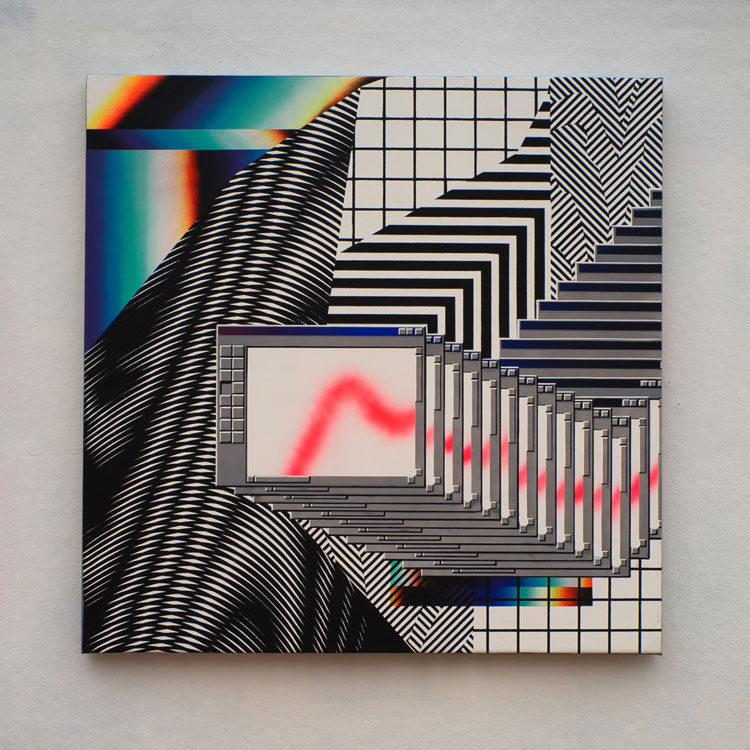 3) Your style is quite influenced by geometry / optical illusions / glitch effects. How did you develop this style and how would you describe it?
5 years ago I realized that in order for a graffiti piece to stand out I could exaggerate the contrast and the bright (pictorially) and I started generating some black and white chrome effects. I wanted my graffiti to get a little more attention, to remain a little amongst the advertisement and the speed of our cities and our times. This led to strictly black and white graphics, then I bumped into optical art. Glitchs or computer generated graphics are to me a good sign of the times we're living in, where internet and technology represent a disruptive change in relation with everything that mankind has known until now, I'm a son of the internet, he, he!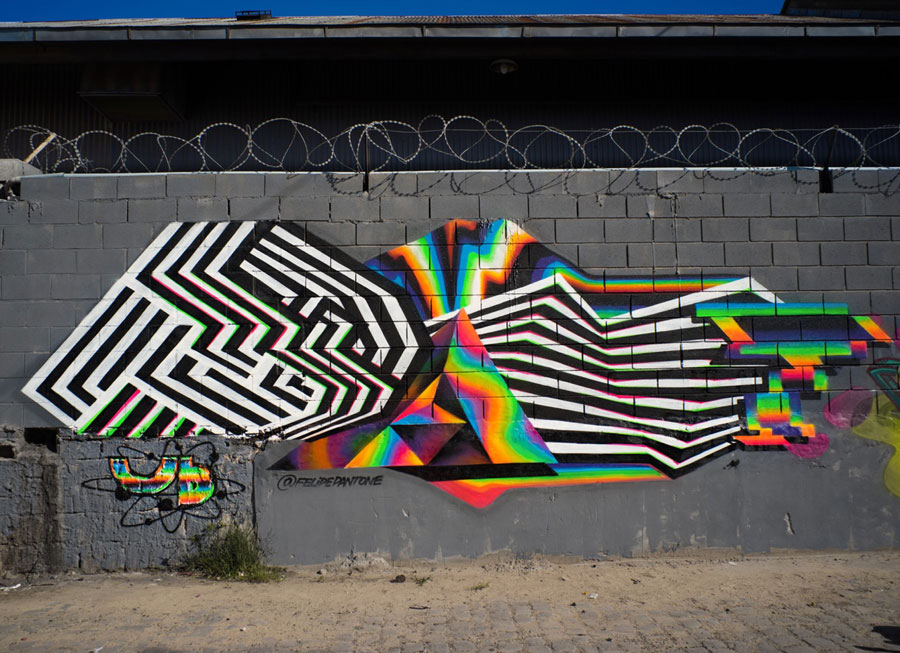 4) Describe us a bit about your creative process while creating a piece.
When it comes to a piece on the street I usually have a little idea or a rough sketch like 3cm long (tiny), marking some directions. Then I like to develop it on the wall, this way there's always some chance involved, since I don't know what's gonna happen in the end. If I had a finished sketch to transport to the wall, it wouldn't make no sense to me to just paint it bigger. I really enjoy to accidentally find stuff on the way.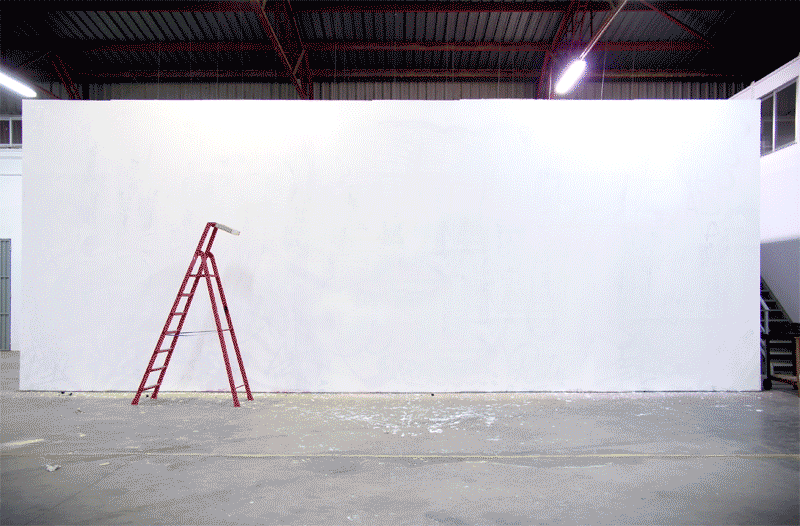 5) It's really hard to make a living as an graffiti artist, tell us more about the hardships and sacrifices you made in order to get this far.
I am very lucky to be able to not have another job. Obviously I don't work as a "graffiti writer" but I make some art projects on the side, even some collaborations with brands, that pay the bills. It's nice that lately this collaborations are related to my personal work, so they allow me to keep developing my way.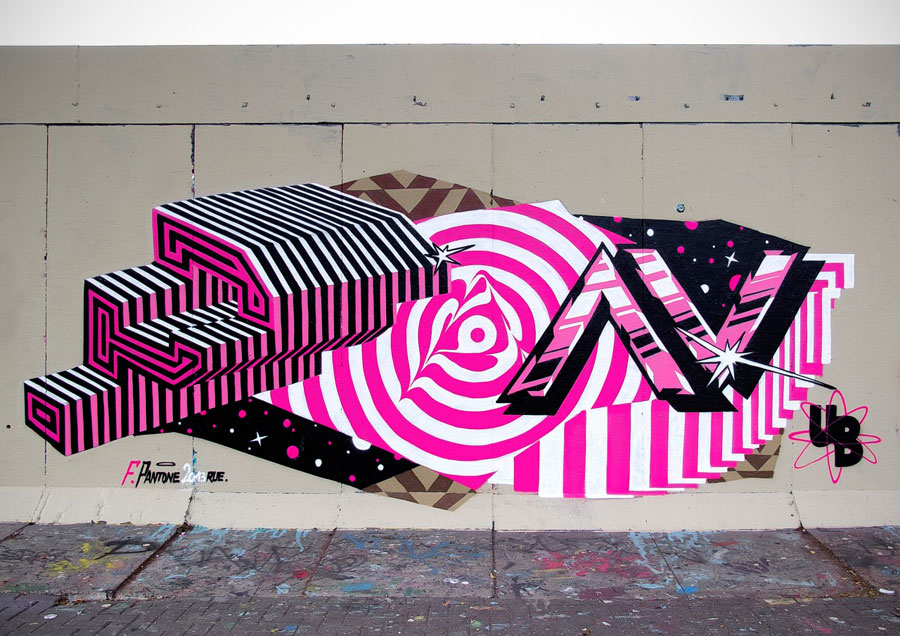 6) How do you describe your daily routine?
Nothing too special if I'm in Valencia. Wake up, take a shower, 5 minutes ride bike to my studio (I finally got a new one a few months ago). Make some coffee, check the email and the calendar and see what's the plan for the day. Right now I'm letting the paint dry of a couple of canvases I'm working on while I answer to this interview. Other days I may just go painting :)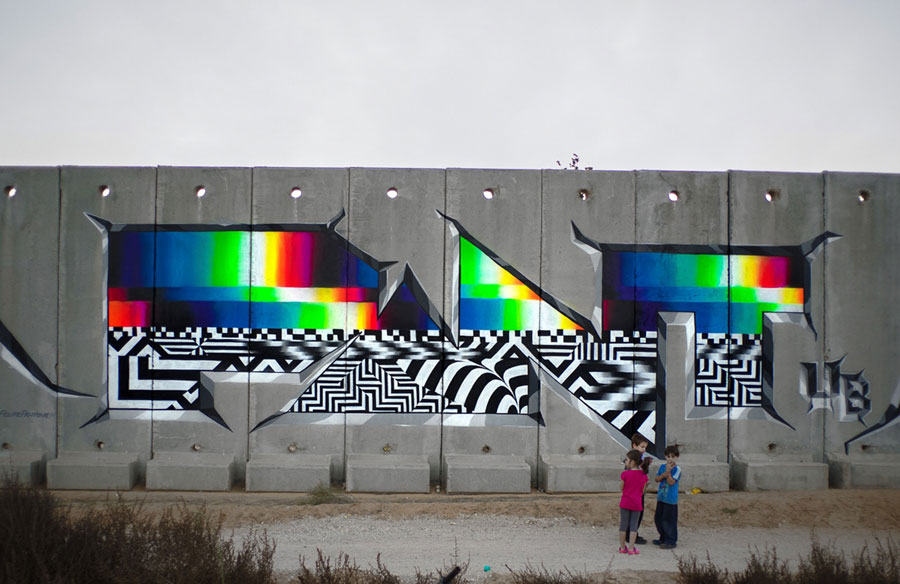 7) Being a multimedia artist, please tell us what's your favorite media to work with? Why?
Definitely spray paint on wall is the shit. It's the best technique ever. The fastest, the one that covers more space in less time. Clean, just your hand and a few cans, so simple and so perfect. I just love it.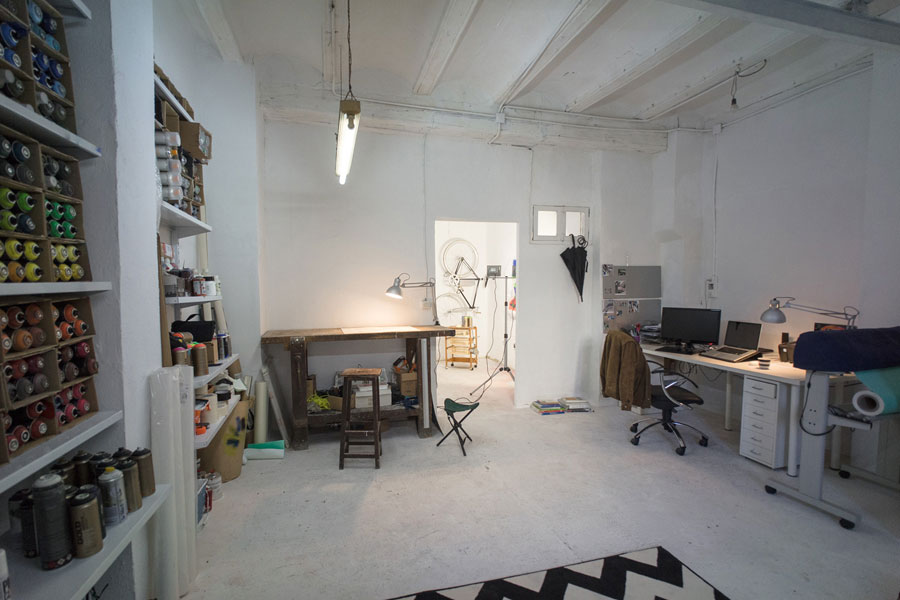 8) Tell us a lesson you believe is really important for every artist.
I'm no one to tell lessons! But I think it's good to be honest with oneself and don't follow trends too much. That feels really nice, since the deeper you get, the more you understand about yourself and your art will become more authentic.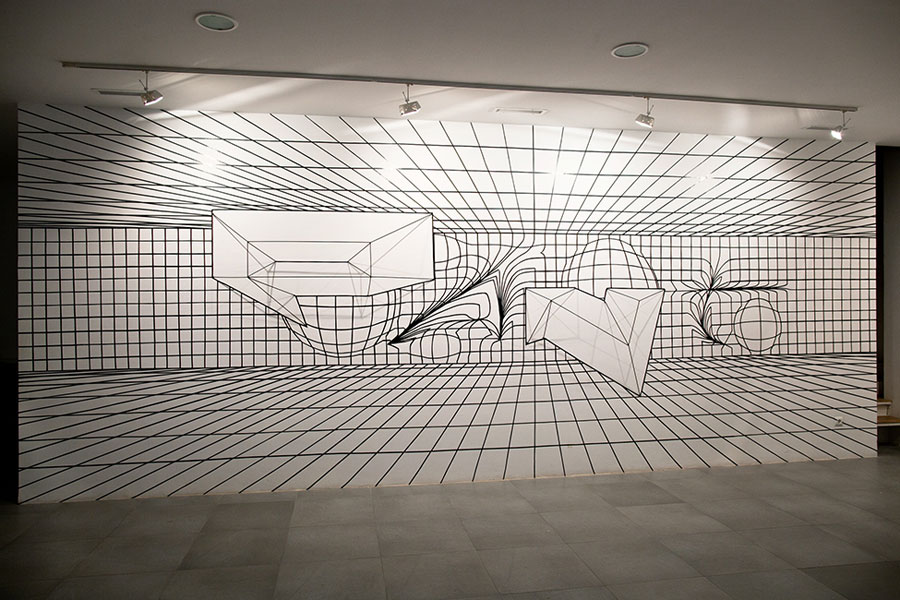 9) Tell us five websites that you like to visit.
I don't have a lot of time nowadays to visit websites as much as I used to do. I barely reach the end of my feed on Instagram or Tumblr… But Velvet Liga used to be a must, Goodfellas Magazine, AllCity blog...
10) Thanks again for your time, please leave a final message for the ones who are starting out on this kind of business.
It's been my pleasure! Just try to please yourself more than others, and love whatever you do! Thanks.